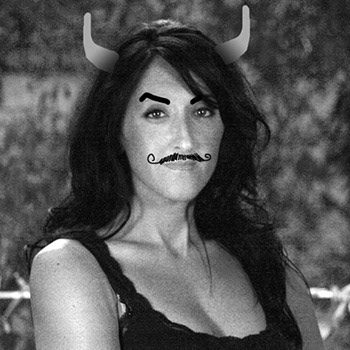 I've been DJing for 21 years, working as a visual designer for 18 and after a long year of training now work as a Human Potential Coach.
Here are a few brands I've worked with in the visual design realm:


Meta Conscious Collective (2018 – Present) Human Potential Coach
As a coach I help people manage energy, priorities, passions, well-being and family to be able to show up fully in life. I offer my full attention and ask powerful questions that help gain clarity and insight, and act as a partner on the journey of self discovery and being human.
Internet Brands, El Segundo, CA (2015 – Present) Lead Product Designer
Excel in creation of highly engaging mobile and desktop visual designs for automotive, home, media, travel and style experiences. Consistently innovate to transform existing designs and style guides, delivering creative assets.
Brands:
CarsDirect, ApartmentRatings, Satisfacts, WeddingBee, Do It Yourself
Increased qualified lead conversion by 7% due to improved UX and visual design (ApartmentRatings).
Fully designed trade show booth collateral for conferences in 2016 & 2017 (ApartmentRatings, Satisfacts).
Create B2B marketing collateral for key clients, applying infographics and modern design.
Transform older product designs into modern, mobile and Google SEO-friendly designs (ApartmentRatings, WeddingBee, CarsDirect).
Vidro Media, Santa Monica, CA (2016 – Present) Product Design Consultant
Participated in strategy sessions for first product release of a groundbreaking peer-to-peer app.
Played a key role in development of Helpkin App to trade babysitting and pet sitting with friends.
Strategize to increase active users by providing an MVP based on user feedback.
Create and hand off UX documentation (wireframes, user journeys & stories) as well as visual design templates for development team.
Viva Recordings, Seattle, WA (2015 – Present) Designer, DJ
Conceive and design album art, event flyers, posters and promotional collateral; assist with event production; spearhead newsletter and website updates.
Create bi-monthly print and digital artwork for new albums.
Translate album art to Social Media platforms for retina display (Facebook, Twitter & Instagram).
Handle rush design requests for last-minute art needs.
Five by Five, Los Angeles, CA (2013 – 2015) UX & Visual Design Consultant
Excelled in collaborative initiatives for optimizing global brands in entertainment, consumer goods and retail.
Brands:
Rocksmith, Just Dance, Depend
Identified user experience requirements for consumer websites and accompanying user accounts.
Developed experience documentation for desktop and mobile websites, creating visual designs accordingly.
Increased web traffic and use of online shipment program (Depend) and significantly improved content downloads (Rocksmith, Just Dance).
Tangible-UX, San Francisco, CA (2009 – 2011) UX & Visual Design Consultant
Progressive accomplishments within a full-service User Experience consulting firm to achieve intuitive interface and functionality.
Brands:
Intuit (Turbo Tax, Quicken, Mint)
Strategized with department leads to define design requirements, developed new visuals and refreshed existing ones for A/B tests.
Identified and produced alternative ideas for in-product features.
Increased lead and sale conversions exponentially (TurboTax, Quicken).
Full Sail University, Winter Park, FL
A.S., Digital Media, 2001
A.S., Recording Arts, 2000
Berklee Music Online, Boston, MA
Music Production Analysis, 2013
Producing with ProTools, 2013
School for Audio Engineering, Los Angeles, CA (2008) Instructor
Led daily lectures for the Basic and Advanced Photoshop and Multimedia Internet classes within the Audio and Film programs.
Created course material and tutorials.
Full Sail University, Winter Park, FL (2002 – 2003) Instructor
Assisted students enrolled in the Recording Arts and Digital Media degree programs during Web Design and MIDI labs.
Contributed to course material and tutorials.