Fresh Lunches is a service that provides high-quality, fresh and nutritious foods to schools across Los Angeles. They offer a range of customizable options, including packed lunches, on-site buffet service, cafeteria management and event catering.
I was brought on to spear head the UX design for a new and more intuitive user account portal. This is the area where parents and caregivers can customize meals and set up payment options for easy monthly meal planning.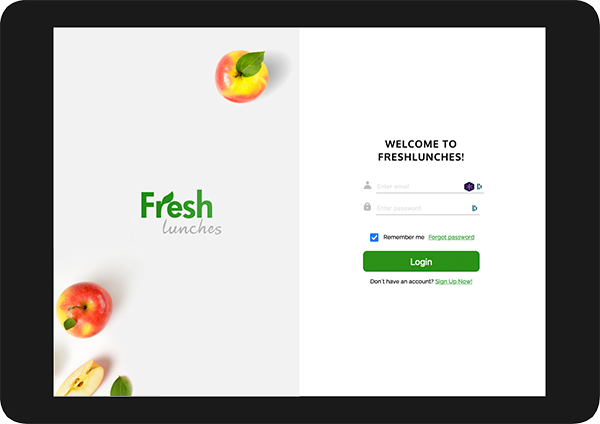 Calendar page interactions
This screen is complicated in that it needs to display a variety of visual interaction cues to allow users to easily choose and edit meals for each day per month. Different states include 'meals selected but not yet purchased', 'meals purchased' and 'upcoming selections needed'. The mobile version features list and calendar views.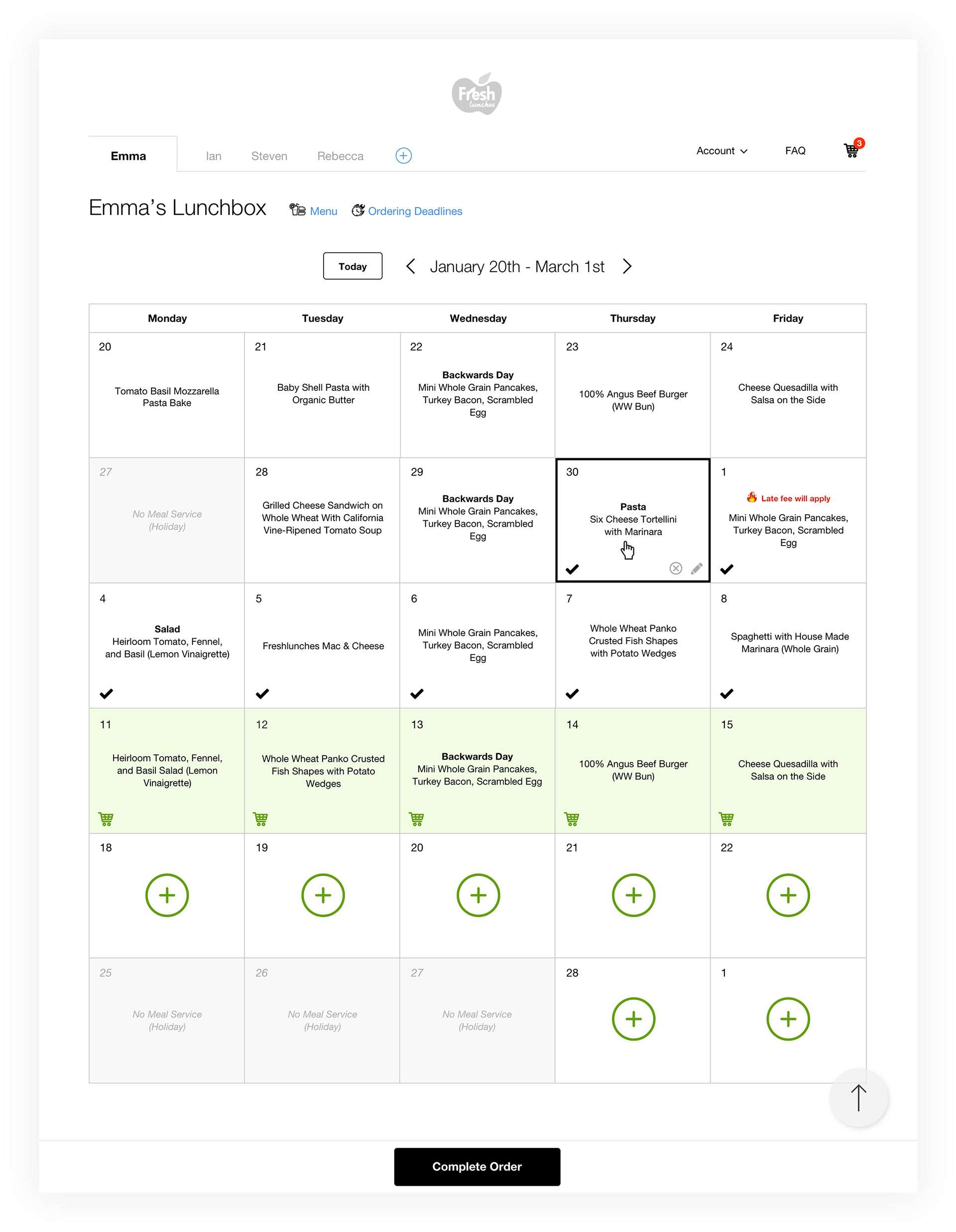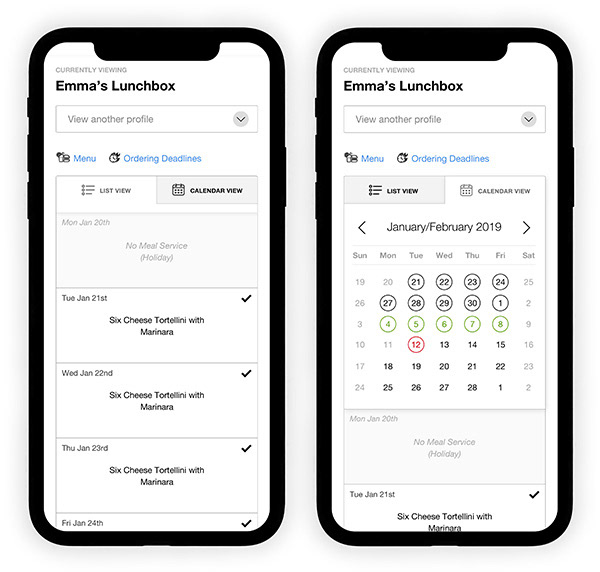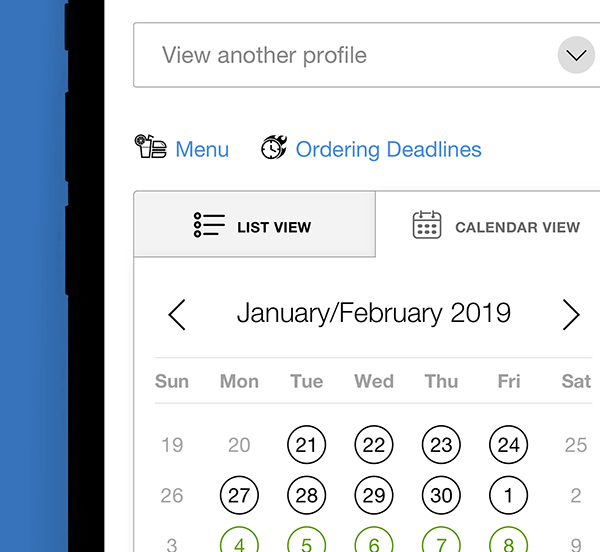 The order page is accessed from the calendar page, and this is where users can select meal details for each day.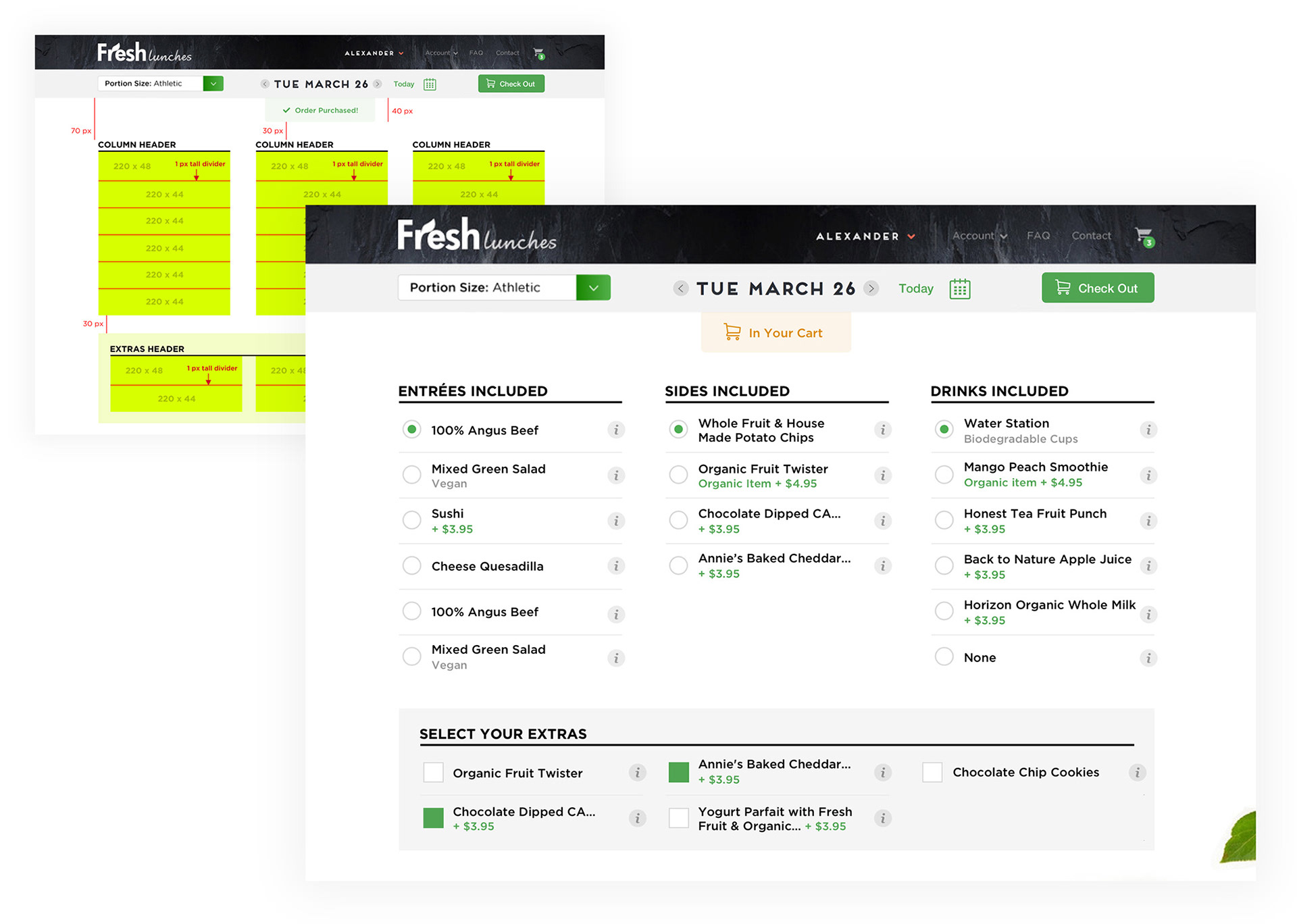 An increase in orders from the new user portal, positive feedback from current users as well as new sign-ups.